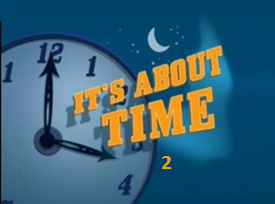 Its about time 2
Behind the Scenes
Voice
Cast
Tom McGrath as Skipper/future Skipper/future Private

Jeff Bennet as Kowalski/future Kowalski James Patrick Stuart as Private John DiMaggio as Rico/future Rico Tara Strong as Trudy/future Trudy Susanne Blakeslee as Kate/future Kate E.G Daily as baby/5-years old/8-years old penguins ( every ) Debi Derryberry as 10-years old/12-years old as penguins ( every )every future kids Frank Welker as dinosaur

User Info
User
User: DeeDee2510
More from this user
Evil penguin

Kowalski again make time machine, but now works. Penguins go to travel across time.
List of times, what penguins visit:
Cretaceous period
time when was penguins...

babies
5-years old
8-years old
10-years old
12-years old

5 years to future

Ad blocker interference detected!
Wikia is a free-to-use site that makes money from advertising. We have a modified experience for viewers using ad blockers

Wikia is not accessible if you've made further modifications. Remove the custom ad blocker rule(s) and the page will load as expected.