Ad blocker interference detected!
Wikia is a free-to-use site that makes money from advertising. We have a modified experience for viewers using ad blockers

Wikia is not accessible if you've made further modifications. Remove the custom ad blocker rule(s) and the page will load as expected.
---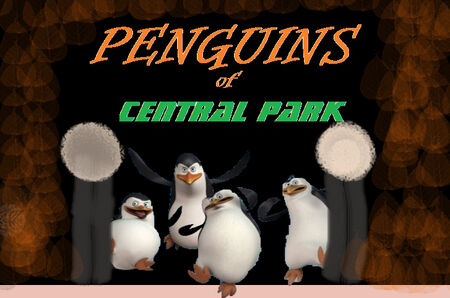 Another Spin-off of The Penguins of Madagascar, which continues season 3's plot. There's confirmed evidence to be 3 Seasons and there will probably be more seasons later.
Characters
Edit
Skipper
Kowalski
Rico
Private
King Julien
Maurice
Mort
Marlene
Doris
Dr. Blowhole (Francis) (Confirmed)
Lobsters (Confirmed)
Parker (Confirmed)
The Fowls (Dann, Carla, Clipper, Chick)
Officer X
Alice
Hans
The Blue Hen
Dode
And other characters.
Animals (Other from the characters)
Edit
Random Birds
Random Fish
Hiacynth Macaw
Gater Hornbill
Vulture
Red Ruffed Lemur
Asian Small clawed Otter
Squirrel Monkey
White Rhino
Blue Birds of Paradise
Golden Poison Dart Frog
Chameleons
Impalas
Lioness
Cheetah
Black Mamba
King Cobra
Raccoon
Grey Kangaroo
African Elephant
Carnotaurus (Cloned, Unspecified, but mumbled by Kowalski)
Rapetosaurus (Cloned, Unspecified, but mumbled by Kowalski)
Allosaurus (Cloned)
Mammoth (Cloned)
Hesperornis (Cloned, Unspecified, but mumbled by Kowalski)
Horned Beaver (Cloned, Unspecified)
Haast Eagle (Cloned, Unspecified, but mumbled by Kowalski)
Prehistoric Carnivorous Penguin (Cloned, Unspecified)
Brontosaurus (Cloned, Named Brontosaurus in purpose, But Doris reminded Apatosaurus in the Background)
---
More will be added later....
Please don't add or remove episodes. However you can fix grammar errors
---